Petting Farm
Rabbit, Donkey, Sheep & Goat Petting Farm in Maple Ridge, BC
Our farm offers a real educational and interactive experience for children.
Children will get the opportunity to touch and feed the animals by hand.
Watch a mother hen with her chicks, the baby goats jump and play and the alpacas watch everyone with their curious eyes.
At Meadows Family, Farm children get to explore and discover all the different sounds around them on the farm. This may be unlike anything they have ever experienced. Have you ever heard the unique sound of a donkey braying? You will hear it as the donkeys get excited when they see you coming.
This closes up interactive experience with the animals is very exciting for children and even adults, as you watch them discover their favorite animal.
Children will also discover so many textures on the farm. From the soft alpaca fleece to the coarse pig hair and even the wet grass and dry hay, there are things to touch and learn all around them.
We have picnic tables available for your lunch or snack, and our giant sandbox will be perfect for anyone full of energy.
We can't wait to welcome you here!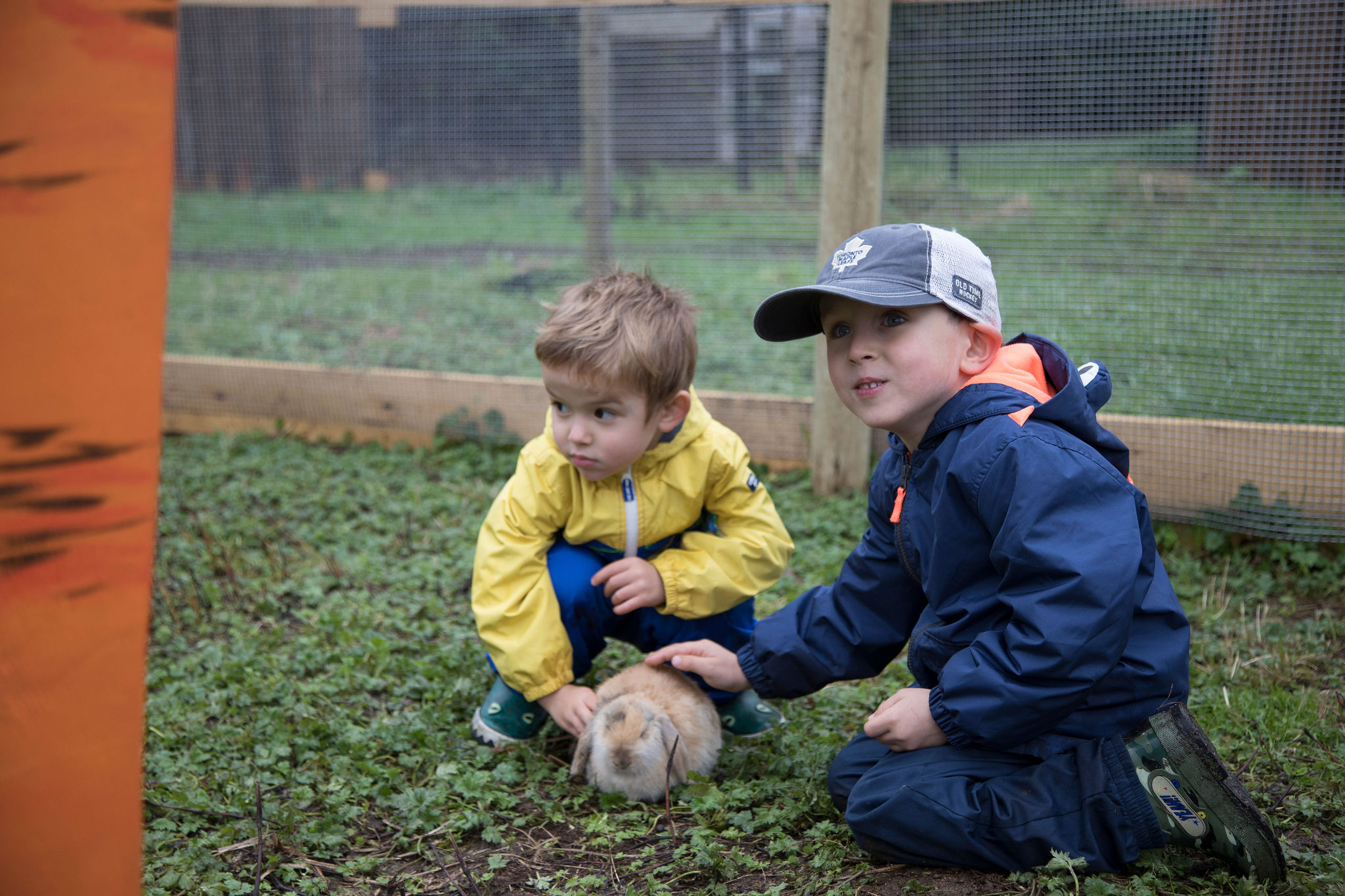 We have people visiting from Maple Ridge, Langley, Surrey, Mission, Vancouver, Richmond, Burnaby, Coquitlam, Abbotsford, Langley Township, Port Coquitlam, Chilliwack, Pitt Meadows, and the surrounding areas.